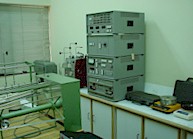 Each new yarn lot is required to undergo a rigourous series of Uster tests to ensure efficient weaveability and high fabric quality.
The various yarns used by us are as follows:
100% Cotton
Polyester Cotton of various blends ( 50/50, 65/35, 45/55, etc.... )
100% Texturized filament yarn
Cotton Lycra & other stretch brands
Cotton / Linen
Cotton / Viscose
Combed and Doubled yarns are used as per requirement. Moreover, extra long staple and long staple yarns produced from imported CIS, Australian, Egyptian or American cotton are used to achieve specific fabric and customer needs.